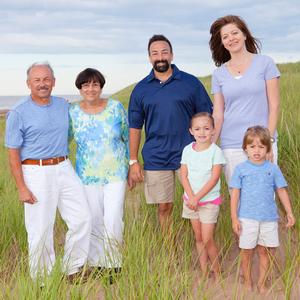 THE Palestra
Family
CELEBRATING 30+ YEARS !!!
Frank, Teresa, Damon, Heather & God's Gracious Gifts in their two children...
We are proudly Celebrating Over 30 Years together with the inception of the Palestra Practice in 1986 as Frank, Teresa, & Damon embarked on an uncharted course in Financial Services with Mutual of New York and The MONY Group.
We sincerely GIVE THANKS to you, our valued clients and friends, for your trust and partnership on the journey together these past 30+ years.  Salute!
~ Damon A. Palestra