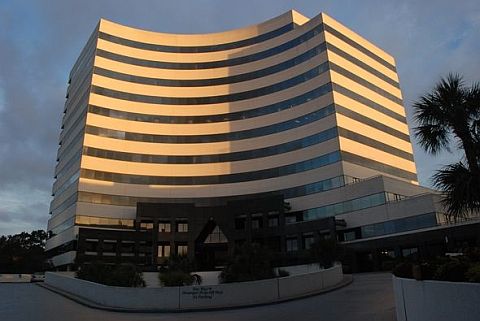 Welcome to Palestra Financial... We are proudly Celebrating 30 Years!!!  1986 to 2016
Wanting to help people is what first attracted Francis R Palestra (Certified Financial Planner Practitioner & Investment Advisor Representative) to the financial services industry, and that is what has kept him going throughout a 50 year career.  After 20 years in corporate finance, and now another 30 years with the public, individual efforts have grown into a family practice.  Together with his son, Damon A Palestra (Chief Operations Officer & Managing Director), and the rest of the Palestra Team, they have introduced a vision for the next 30+ years - Palestra Financial - a firm where financial structure is something that all existing and future clients deserve ... and receive.
Just another way that Palestra continues to help people help themselves to financial security.
At Palestra Financial, we work to assist clients in protecting themselves, their families and their businesses from the unexpected turns life often takes.  Our comprehensive planning approach charts a course and lends guidance for attaining financial security unique to each individual.  Our combined 75+ years of experience in financial services along with our uncompromising ethical standards provide a perspective that is paramount.
Whether you are interested in protection for your family, education funding for your children, growth or continuation of your business, saving for retirement, or a detailed distribution plan to last throughout your elder years, we want to help you achieve your goals by designing a financial strategy specific to your needs and ultimately ... your success!
We have been serving businesses, families, and individuals here in the Greater Tampa Bay Area as well as nationally for 30 years!!!  Palestra Financial is committed to the deliverance of sound strategies along with family-style service necessary in providing financial structure you deserve!
If we can be of assistance to you, your family or your business in helping to make any financial goal a reality, please contact our offices in Tampa.  Until then, take a moment to explore the many tools this site has to offer...  Thank you for your interest and continued patronage.
Warmest Florida Regards,
~ Frank, Damon, & The Palestra Team
Covered by Medicare? Discover how observation status can impact your out-of-pocket costs and eligibility for post-hospital skilled nursing facility coverage.

Discover how indexed annuities work, including the risks and potential benefits of purchasing an indexed annuity contract.

Optional riders that add living benefits to annuities might help retirees address two financial risks: outliving their savings and paying for long-term care.

A discussion of the important provisions in the SECURE Act that could affect retirement, tax, and estate planning strategies.