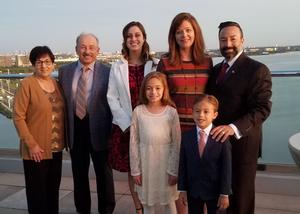 Palestra
Financial
PALESTRA CLIENT EVENT 2018
Another successful "Giving Thanks" Annual Event this year!
We welcomed our newest associate, Annamarie Stombaugh, who joined us a short time ago.  We trust her presence on the Palestra Team will be appreciated, and well received by many of you.
Thank you ALL - those in attendance and those who could not make the date - for your continued trust and partnership with Palestra Financial... Now, over 32 Years serving your financial interests!
Sincerely,
~ Teresa, Frank, Annamarie, Heather, Damon, & Our Legacy...